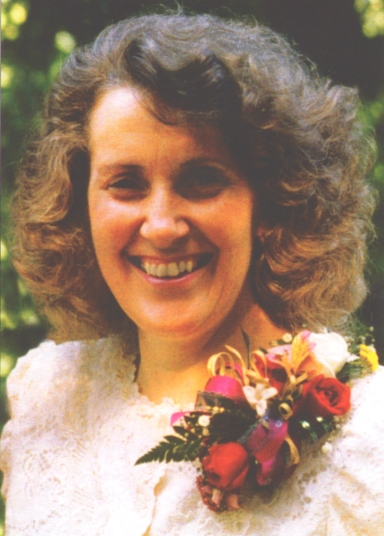 The Wendy Benton Knaupp May Day Award
for Forgotten Kindness
This award was begun in 2003 by Dianne Stevens in honor of her childhood friend, Wendy Benton. Following is how Dianne described it.
"When I was nine years old and a total rag-a-muffin of a waif after my mother had died, the WONDERFUL Benton family befriended me. I practically worshiped the Bentons. Their daughter Wendy, though three years older than I, shared many interests. I never forgot how much her kindness meant to me at that vulnerable point in my life. For May Day that year, 1953, she made my brother a beautiful little May basket, cone shaped and decorated with blue tissue paper fringe. She had learned how to make it from her grandmother. She made it for my brother rather than me because she felt sorry that our mother had died on his birthday. I was sooo jealous. Though I lost touch with the Bentons soon after we moved from Massachusetts in 1953, I never stopped trying to find them. Thanks to the internet, in 2001, I found my Wendy! It was not surprising since our friendship had been brief and more important to me than to her, she didn't remember me. I wrote to her of all my memories, including the May basket story. And what do you think arrived in the mail on May Day 2002? A beautiful huge handmade May basket, just as I had remembered it, but five times larger and filled with fresh flowers from her garden and homemade candies. I felt like I imagine Jesus must have felt when the lady poured the nard on him! This beautiful basket hung in my kitchen until one day when I knew what I had to do with it. I created THE WENDY BENTON MAY DAY AWARD FOR FORGOTTEN KINDNESS."
The award has been given every year since 2003 to important people in the lives of others who personify Wendy's unrequited kindness to Dianne, kindness given without measure from a full and happy heart to an individual for whom the gift is of great value. Kindness given so freely and without thought of recompense that like Wendy, the giver barely remembers.
Wendy died of lung cancer in January 2006. But the memory of her kindness lives on. That's how kindness is. Kindness is like honey dripping from a hive. The bee doesn't notice. A person who is filled with God's love and a generous spirit can drip kindness like the beehive drips honey and never even notice that they have done anything kind or generous. But to the needy person onto whom the kindness falls it can be a treasure beyond price.
It is hoped that the following year the recipient will want to give the award to an important person in their life whose kindness has been important to them. The award should include:
a) a traditional May Basket, or any type of small gift.
b) a letter telling the person why they have been selected.
c) a copy of this page telling the story of the award.
Afterwards please send a copy of the letter to Dianne Stevens, address below. In this way Dianne can notify Wendy's family of the progress of the award. If perchance someone receives it who does not care to continue the tradition, please notify Dianne so she can start a new May Basket Chain of Kindness Links.
Dianne Stevens
1301 Reetz Road
Madison, Wisconsin 53711